Sievert Prize Lecture Series Archive
2023 ANNUAL SIEVERT PRIZE LECTURES 
Lectures:
 

"The Rise of Quantum Machines"
Every Saturday at 11:00 AM from January 7-February 25 at Norris University Center at Northwestern University.
Join us each week for an exciting and educational lecture by a Northwestern Researcher.  This eight-week series is on The Rise of Quantum Machines.
---
2022 Inaugural Sievert Prize Lectures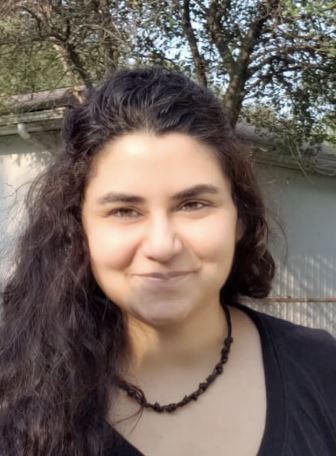 SAPTAPARNA BHATTACHARYA
PH.D., BROWN UNIVERSITY
DISTINGUISHED RESEARCHER,
LHC PHYSICS CENTER, FERMILAB
Lectures:
 

"Particle Physics After the Discovery of the Higgs Boson"
Every Saturday at 11:00 AM from June 18-August 6 at The Hive at McCormick Ford Motor Vehicle Engineering Design Center at Northwestern University.
 Join us each week for an exciting and educational lecture by distinguished researcher, Dr. Sapta Bhattacharya!
These lectures are free and open to the public. Free parking available in the Noyes/Haven/Sheridan Lot or the Northwestern Place/Garrett Lot.  Click here for directions
---
The Department of Physics and Astronomy thanks Paul R. Sievert for his generous support of the Sievert Prize at Northwestern University. Paul Sievert created this endowment in memory of his wife, Ilene B. Sievert in 2020 in order to strengthen the Physics and Astronomy program at Northwestern for the benefit of the Northwestern community and the general public.  This prize is awarded to one or more postdoctoral researchers in the department. 
About our Speaker: Saptaparna Bhattacharya is a post-doctoral research associate at Northwestern University, working on the CMS Experiment. She received her Ph.D. physics from Brown University in 2016. She has been the recipient of the prestigious Distinguished Researcher award from the LHC Physics Center at Fermilab two years in a row from 2019-2020. She currently serves as the leader of the generator studies group in CMS, overseeing the activities of more than hundred physicists with an aim to deliver state-of-the-art simulations to the CMS Collaboration. Since 2020, she has held a leadership position in the upgrade studies performance group in preparation for Snowmass 2022, a community planning exercise undertaken by the High Energy Physics community approximately every ten years. She was an elected member of the Fermilab Users Executive committee from 2018, serving as the chair of the committee in 2019-2020. In this role, she has traveled to Washington D.C. on several occasions to talk about the importance of funding research in fundamental science.
Back to top