Sara Solla Elected to American Academy of Arts and Sciences
May 2, 2022
*Four members of the Northwestern University faculty have been elected members of the American Academy of Arts and Sciences, one of the nation's oldest and most prestigious honorary societies.
Wendy Griswold, C. Kirabo Jackson, James L. Mahoney and Sara A. Solla are among this year's class of 261 artists, scholars, scientists and leaders in the public, nonprofit and private sectors.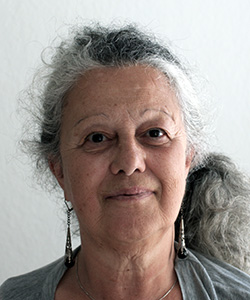 Solla is a professor in the department of physics and astronomy in the Weinberg College of Arts and Sciences and a professor of neuroscience in the Feinberg School of Medicine.
Her research interests lie in the application of statistical mechanics to the analysis of complex systems. Solla's research has led her to the study of neural networks, powerful artificial intelligence models thought to be somewhat analogous to the way the human brain stores and processes information. She has used spin-glass models that describe associative memory, worked on a statistical description of supervised learning, investigated the emergence of generalization abilities in adaptive systems and studied the dynamics of incremental learning algorithms.
At Northwestern, Solla has concentrated on theoretical and computational neuroscience at the systems level. She studies the information processing capabilities of networks of neurons, their dynamics and their connection to behavior. Her focus is on sensory processing and motor control.
The Academy was founded in 1780 by John Adams, James Bowdoin and others who believed the new republic should honor exceptionally accomplished individuals and engage them in advancing the public good. The Academy's dual mission remains essentially the same 240 years later with honorees from increasingly diverse fields and with the work now focused on the arts and humanities, democracy and justice, education, global affairs and science.
*Text taken from Hilary Hurd Anyaso from Northwestern Now
Back to top