Adilson Motter wins Senior Scientific Award
October 25, 2022
Congratulations to  Adilson Motter who has been awarded the Senior Scientific Award from the Complex Systems Society.  He accepted the honor at the CSS international conference in Spain, October of 2022.
The citation for Adilson's award is: "For contributions to the study of nonlinear dynamics in complex systems and networks, including synchronization, chaos, cascading failures, control, and applications to physical and biological systems."
Previous winners are giants in this field; it is fitting that Adilson is selected to be among them.  The Senior Scientific Award is the most prestigious award given by CSS and is granted by the society to recognize society members who have advanced the field of complexity science by achieving truly exceptional scientific results.
Congratulations, Adilson!!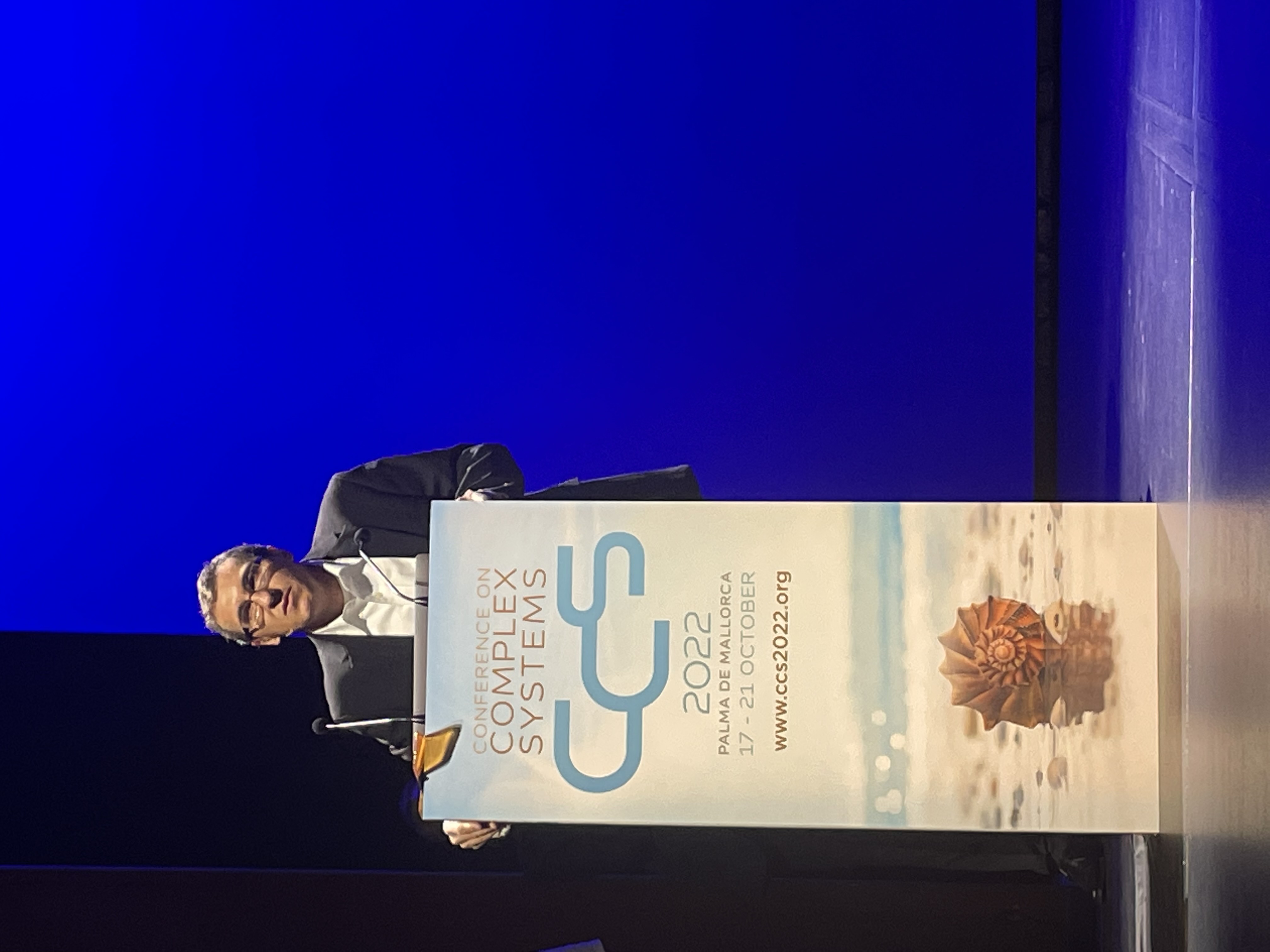 Back to top