Physics Majors Dinner and Awards a Success
June 4, 2021
On Wednesday, June 2nd, the Department of Physics & Astronomy hosted its annual Majors Dinner. We were thrilled at the turnout and the opportunity for so many students and faculty to reunite, or for many, meet in person for the first time!
At the dinner, the academic awards for the 2020-21 school year were presented. We want to extend our congratulations to the following students:
Peter Gilhwan Lim for Outstanding Thesis Research in Physics & Astronomy 
Andrew Laeuger for Outstanding Sophomore in Physics & Astronomy
Ravi Chepuri for Outstanding Junior in Physics & Astronomy 
Dian Jing for Outstanding Undergraduate in Graduate Coursework
Additionally, congratulations to two Physics & Astronomy students who have been awarded Departmental Honors:

Maura Lally (advisor Wen-fai Fong)
Peter Gilhwan Lim (advisor Nathaniel Stern)
Thank you to all who were able to attend. We look forward to the increasing opportunities to be together again!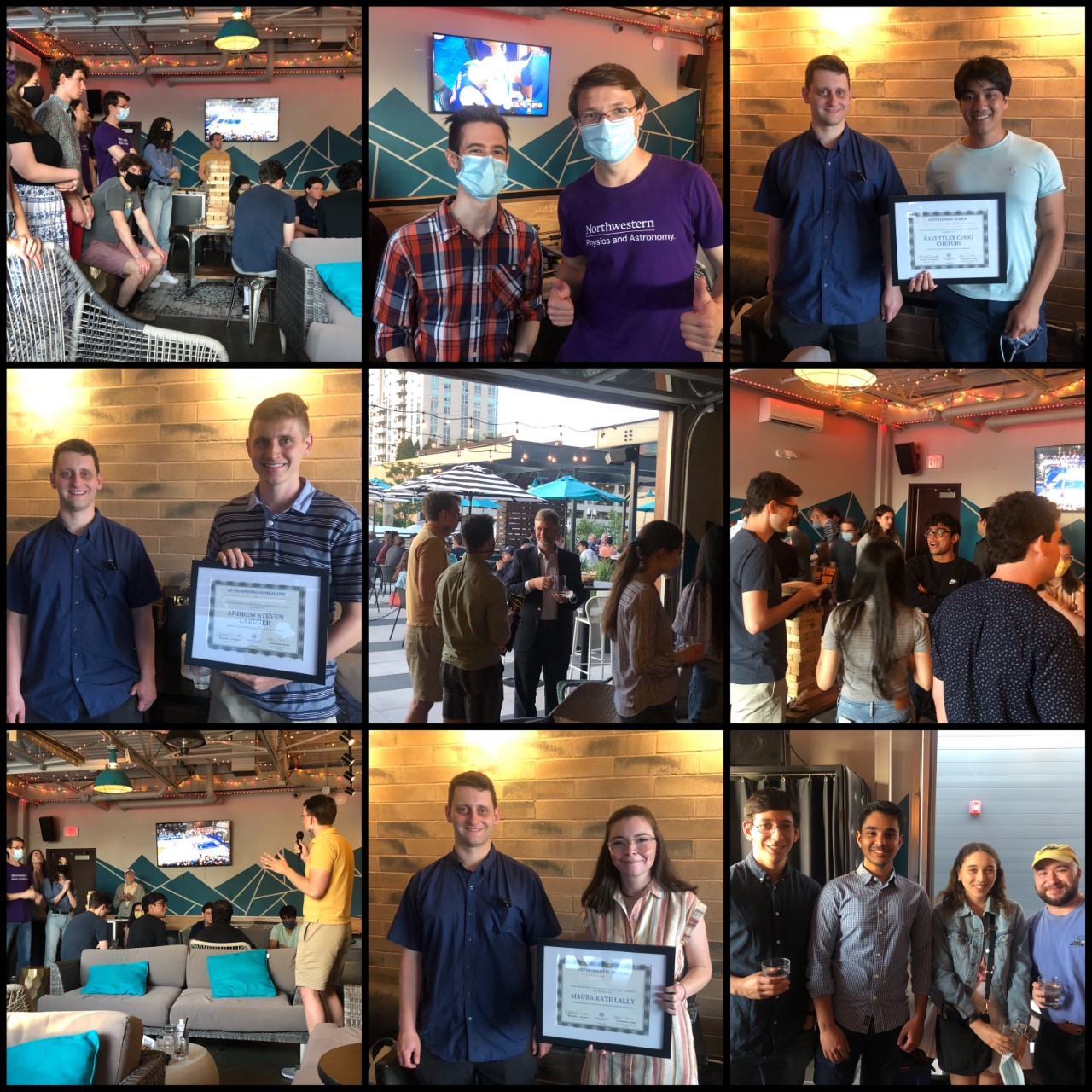 Back to top