Physics Career Panel for Undergrads a Success
April 16, 2021
On Thursday, April 15th, the Society of Physics Students (SPS) and the Department of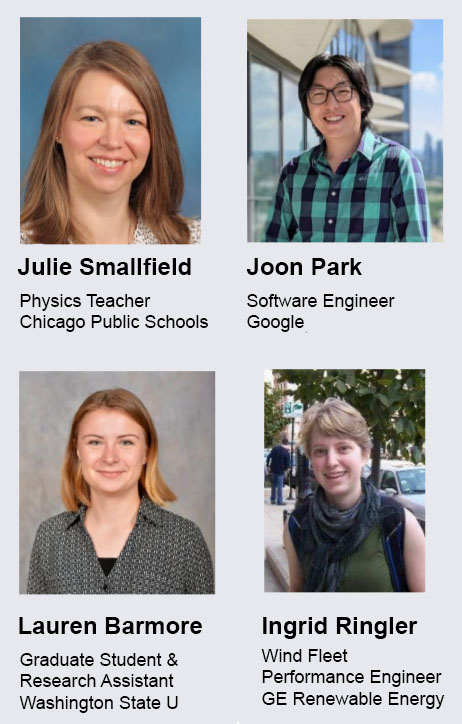 Physics and Astronomy hosted a career panel for undergraduates, "What can you do with an NU physics degree?" 
Panelists included alumni Julie Smallfield, a physics teacher with Chicago Public Schools, Joon Park, a software engineer at Google, Lauren Barmore, a graduate student and research assistant at Washington State University, and Ingrid Ringler, a wind fleet performance engineer with GE Renewable Energy. 
The panel was well-attended by Northwestern P&A undergrads, who found the session very informative. The panelists similarly enjoyed the event and appreciated the opportunity to talk to current students and to share their experiences and career perspectives.
Thank you to the Society of Physics Students as well as faculty members Jens Koch and Wen-fai Fong for organizing and hosting this successful event!
Back to top