P&A Welcomes Professor Jason Wang
June 7, 2021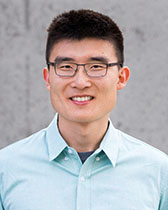 The Department of Physics & Astronomy is excited to welcome Professor Jason Wang.
Professor Wang, currently a postdoc at Caltech, will join the faculty as an Assistant Professor in the fall of 2022.
Wang is a promising astronomer working at the forefront of extrasolar planet discovery and study.  He is extremely versatile, contributing to the instrumentation, pushing the physics, and writing advanced analysis software used by many in the field.
Welcome, Jason. We are excited to have you join the department!
Back to top