John Joseph Carrasco Named AT&T Research Fellow
June 21, 2021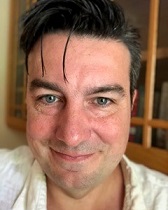 Physics & Astronomy professor John Joseph Carrasco has been named an AT&T Research Fellow for 2021-23 by Northwestern's Weinberg College of Arts and Sciences.
In the announcement of the fellowship, Weinberg College Dean Adrian Randolph said, "This honor … recognizes the excellence of your achievements… and aims to support your current projects. The endowment, a gift of the AT&T Corporation, allows us to nurture work of originality and enduring value."
Professor Carrasco joined the Physis & Astronomy faculty in 2018 and was recently awarded tenure by Weinberg College.
Congratulations, JJ! We know you will do great things with this fellowship.
Back to top