Dylan Temples Earns PhD
July 29, 2021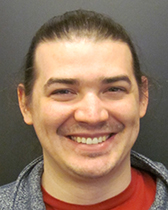 Congratulations to Dr. Dylan Temples who completed his PhD in the Department of Physics and Astronomy in July.
His thesis title: "Signatures of the Invisible: New Considerations for Xenon Dark Matter Searches."
Dylan's advisor is Professor Eric Dahl.
Congratulations, Dr. Temples! We wish you well in your future as a Lederman Fellow at Fermilab.
Back to top