Physics & Astronomy Professor John Joseph Carrasco Named 2020 Sloan Research Fellow
February 13, 2020
Associate Professor in Physics & Astronomy John Joseph (JJ) Carrasco is one of two Northwestern University faculty members to be awarded the prestigious and competitive 2020 Sloan Research Fellowship from the Alfred P. Sloan Foundation.
The scientists are among 126 outstanding early-career researchers being recognized for their creativity, leadership and independent research achievements which make them some of the most promising young scientists working today. 
This year's recipients were chosen from 60 colleges and universities in the United States and Canada. Each fellow will receive a two-year, $75,000 fellowship which can be spent to advance his or her research.
The competitive fellowships are awarded annually across eight scientific and technical fields: chemistry, computer science, economics, mathematics, molecular biology, neuroscience, ocean sciences and physics. 
"To receive a Sloan Research Fellowship is to be told by your fellow scientists that you stand out among your peers," said Adam F. Falk, president of the Alfred P. Sloan Foundation. "A Sloan Research Fellow is someone whose drive, creativity and insight makes them a researcher to watch."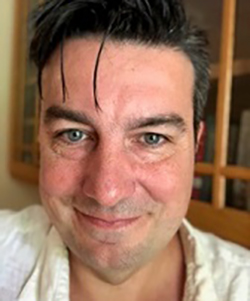 John Joseph Carrasco was selected as a Sloan Research Fellow in physics. He is an associate professor of physics in the Weinberg College of Arts and Sciences. Carrasco is a theorist who primarily studies relativistic quantum field theories. Physicists use this framework to describe how our quantum universe can interact and evolve in a manner consistent with the observed symmetries of space and time. Carrasco's collaborative studies have led to the discovery of hidden structures that relate and begin to unify understanding of seemingly distinct theories like quantum chromodynamics (governing the strongest known interactions) and gravitation in the form of Einstein's general relativity (governing the weakest). These new ideas and approaches have application in particle physics, cosmology, gravitational wave astrophysics and quantum gravity.
Since the first Sloan Research Fellowships were awarded in 1955, 106 faculty members from Northwestern have received a Sloan Research Fellowship.
Administered and funded by the Alfred P. Sloan Foundation, the fellowships are awarded in close coordination with the scientific community. Candidates must be nominated by their fellow scientists, and winners are selected by an independent panel of senior scholars.
Back to top